Gareth Gwynn: writer and presenter
Gareth Gwynn is a comedy writer, radio presenter and producer. His writing work includes The Now Show (BBC Radio 4), The News Quiz (BBC Radio 4), The Armstrong and Miller Show (BBC One), Elis James' Pantheon of Heroes (BBC Radio Wales), Show & Tell (E4) and many more. He also presents a weekly show on BBC Radio Wales.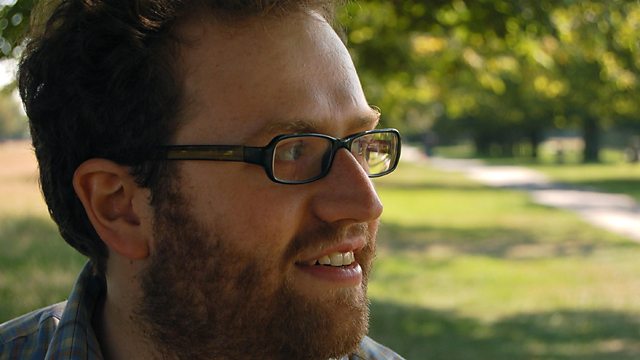 What was your first job in the media and how did you get it?
I did a lot of student Radio while at the University of Bath. Bath doesn't really do any 'media' courses (I was studying maths), so there isn't the problem of an overcrowded student station, which I've heard about from some contemporaries.
After graduating, I sent a demo to every radio station in a 100 mile radius. Most didn't reply, but a local commercial station, Bridge FM, were after something quite silly for their new Saturday schedule, and my demo fitted the bill. I presented a show there for about 7 months and I did some bits for the community station Afan FM too. (This station ceased broadcasting in December 2011). I also entered the BBC New Talent competition for new writers called Show Me The Funny in autumn 2006 and in May 2007 I secured my own pilot on BBC Radio 7 (now Radio 4 Extra).
During this time, I was working for an Independent Financial Adviser's in Brecon, but I think in the same week that pilot was broadcast, I got a job as a BA at BBC Radio Wales.
How long did it take you from there to being a full time comedy writer?
From getting the pilot on Radio 7 to becoming a full-time comedy writer took two years.
The pilot led to me getting writing work on a number of other shows on BBC Radio 7 and Radio 4. During this period I was working as a radio producer (for XFM South Wales, which has now stopped broadcasting and Radio Wales), but it was securing the BBC Radio Comedy department's writer's bursary in March 2009 that allowed me to become a full time comedy writer.
Did you do any formal media training?
No. It was through volunteering at student radio, community radio and commercial radio that I learnt about presenting, production and sketch-writing.
"Listen to a show before you send anything in – and stick to the brief."

– Gareth Gwynn
Was there a formative person or programme which made you want to work in the media?
I think it would be tricky to single out one show - I spent my teenage years watching and listening to a massive range of comedy programmes, but I'd say Hancock's Half Hour, On The Hour (and Chris Morris in general), The Goodies, Monty Python, Peter Cook and Father Ted would all have played a part.
Has there been a moment where you've thought, "I can't believe I get paid to do this!"?
Yes – loads. I co-wrote a pilot for Radio 4 with John-Luke Roberts which starred Tim McInnerny (from Blackadder) and Andrew Sachs (Fawlty Towers) and was script edited by Arthur Mathews (Father Ted) which was an amazing experience. Probably my favourite moment to date was getting our script back from Arthur Mathews with his notes in it, highlighting jokes he liked and making suggestions on other jokes or things we could do.
What's been the proudest or most memorable moment of your career so far?
During my time as producer on XFM, Timmy Mallet invited the breakfast team to see him in panto. During one foray into the audience, he was determined to find us in the crowd and squirted me with an industrial water pistol. I retaliated with the only thing I had to hand... a 'Pinky Punky'. It's a strange thing to find yourself hitting a man with a foam mallet bearing a caricature of his own face. Quite nightmarish.
What things do you always take to work – physical objects and personal skills?
A notebook – actually several notebooks. And pens.
Most useful skill you've developed?
Having spent a year as one of the BBC Radio Comedy department's in-house writers, you end up working on a lot of topical comedy shows. The turn-over of material is phenomenal so you become a bit of a joke-machine, and find yourself able to pull gags out of quite dry topics by the end of the year.
Also, during my time at student radio, I learnt to edit audio quite quickly. This has come in handy for everything from editing topical panel-games overnight to cutting up other radio presenters for shows like Listen Against or my own Radio Wales show.
Hardest lesson learnt?
As a student, one of the things that attracted me to student radio (as opposed to television) was the speed of production. You can have an idea and get it on-air later that day. Working on topical shows for Radio 4 and my show on Radio Wales means I can still do that, but then when you embark on a larger project or write for a TV show, it can take you a bit by surprise quite how long it takes to get something off the ground.
What tips would you give someone wanting to do your job?
I think most people looking to become a comedy writer will start by submitting material to shows which accept non-commissioned sketches – like Newsjack. In that case, listen to the show before you send anything in – and stick to the brief.
I've worked as a script editor on Newsjack and we've seen some ridiculous things sent in – people who have got the presenter's name wrong or mis-judged the style of the show. Don't re-skin your sitcom and hope you'll accidentally get it on-air as part of a quickfire topical show on Radio 4 Extra!
Aside from that, you're going to need tons of both perseverance and patience. Sometimes a project takes a long time to get off the ground and there are lots of people to convince. You'll come up with a great idea and find out another production company are already well on their way to getting something very similar off the ground. You've just got to knuckle down and carry on.
For more advice from Gareth about getting into writing for radio, listen to our podcast on writing comedy and drama.