Dan Taylor: executive editor, iPlayer
Dan Taylor is executive editor for BBC TV & iPlayer and is responsible for driving the overall development of the BBC's online television product. He has over ten years' experience in digital media, encompassing roles in project management, strategy, product development and portfolio management.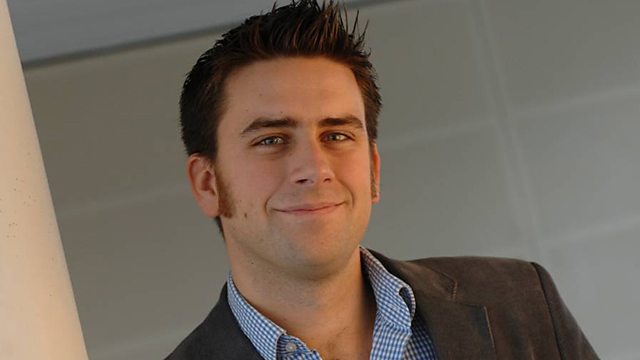 What was your first job in the media and how did you get it?
After finishing university I spent a few months trying to earn my keep as a freelance journalist, although I soon discovered that what I wanted to write and what my editor wanted me to write rarely intersected, so I decided to change tack and set up my own internet business. It may not have been the best timing (just after the dot-com bubble burst) but I learnt a huge amount and it definitely helped me get me my first full-time media job as project assistant in what was then BBC Radio & Music New Media.
How long did it take you from there to doing what you're doing now?
It's now ten years since I accepted my first job at the BBC - a sobering thought, although I've done nine different roles in that period across various parts of the corporation and have found huge challenge and enjoyment in each. I feel really privileged to work for an organisation where it's been possible to move around and keep developing.
"You can learn a huge amount by just getting on and making mistakes."

– Dan Taylor
Did you do any formal media training?
Not really. I did do an MA in Film Studies, which I really enjoyed, although I'm not sure it's ever swung a job interview my way…
Was there a formative person or programme which made you want to work in the media?
My passion for media was in no small part shaped by the BBC; forged in my childhood by the likes of Blue Peter, John Craven's Newsround, Grange Hill and Radio 1 and cemented in my teens and early twenties by quality comedy and drama such as Blackadder, This Life, The Office and Our Friends in the North. My interest in the web was sparked by the medium's ease of publication and its potential for creating connections.
What programmes are on your must-view or must-listen list now?
I've been absolutely hooked on The Killing and am currently suffering withdrawal symptoms after the end of the second series. Other must-watch TV from recent months: Rev., Frozen Planet, Holy Flying Circus, Masterchef: The Professionals.
Has there been a moment where you've thought, "I can't believe I get paid to do this!"?
Almost every day. My job is an intersection of so many of my interests and passions and knowing that the product I work on gets used by millions of people every week is a real buzz.
What's been the proudest or most memorable moment of your career so far?
Probably launching version 2 of the original BBC Radio Player, back in the early noughties. I was project managing a small team of really talented designers and developers and I'm really proud of what we achieved, pioneering radio on demand and paving the way for BBC iPlayer.
What things do you always take to work?
I'm never without my iPhone and iPad, which keep me connected to e-mail and the internet, even deep in the bowels of Television Centre.
Most useful skill you've developed?
It's got to be communication, both on a one-to-one basis and to groups of varying sizes. Effective communication is critical to getting things done and maintaining good working relationships. I used to hate giving big presentations but the more you do it, the easier it gets and it's now something I enjoy.
Hardest lesson learnt?
That Rome wasn't built in a day. Delivering at scale and affecting meaningful change in a large organisation both take large measures of patience and tenacity. The good news is it's generally worth it.
Which tools do you use to keep up to date on the industry?
Blogs and Twitter are probably the tools I use most to keep up to date, although I still draw on print media (albeit mainly in digital form) in the shape of MediaGuardian, Broadcastand Webuser magazine.
Anything you know now that you wished you knew then?
That Apple was worth buying shares in.
Who has taught/inspired you the most?
I've learnt a huge amount about television and editorial judgement from working with Roly Keating (the BBC's director of archive content and executive editor of BBC Online). In the new media domain, I've been lucky enough to work with some pioneering thinkers and practitioners such as Matt Webb and Tom Coates, who opened my eyes to what linked data could mean for the BBC.
Are you doing now what you thought you'd be doing?
If you'd asked me when I was 13, I would have said I was going to be a cartoonist. I'm glad I got it wrong.
Biggest surprise?
That what makes senior managers senior managers is more often a greater measure of confidence and ambition than a greater degree of ability or insight.
What three tips would you give someone wanting to do your job?
- Get as much hands-on experience as possible. Media organisations (like most employers) really value experience and you can learn a huge amount by just getting on and making mistakes.
- Teach yourself. The knowledge and skill set needed for my current role is mostly self-taught. You can become an expert in an emerging field without having to wait for it to become a university course.
- Don't believe the hype. The media and technology industries thrive on the promise of 'the next big thing' but invariably end up overestimating its short-term impact whilst underestimating its longer-term effects (think mobile web, picture messaging, IPTV…)