Colin Murray: Olympic marathon
The London 2012 Olympics showcased not just some of the greatest sportsmen and women from around the world, but also the best in broadcasting and creative talent from the BBC. Here, Radio 5 live's Colin Murray describes his punishing schedule.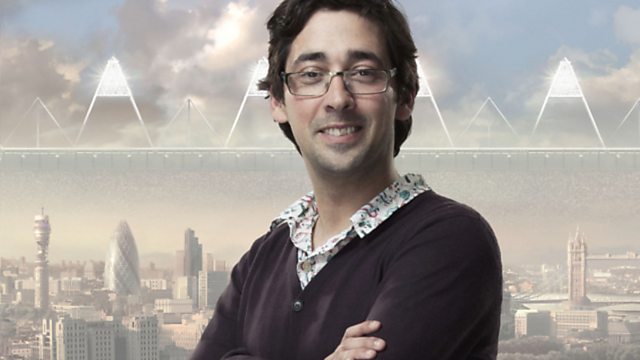 From the dramatic opening ceremony to the thrills of 'Super Saturday', the BBC's coverage was widely praised around the world, and we have brought together our own highlights in our new collection of case study films, taking a detailed look at how the Olympics were brought to you, from build-up to broadcast.
London 2012 BBC broadcasters endured a punishing schedule, none more so than Colin Murray, presenter of Radio 5 live's daily drive time show. "I say it with a smile on my face," says Colin. "What a great job – getting exhaustion from watching too much Olympics."
Long hours and extensive research became a routine for the duration of the Games, with Colin typically watching a full day's live coverage, broadcasting his programme on the same day, and then continuing his preparation for the next day's programmes by catching the highlights and researching the background stories until the early hours of the morning.
"What a great job – getting exhaustion from watching too much Olympics." – Colin Murray
The level of research was huge, but necessary. He says, "It is very important to know the stories behind the athletes, because that's what makes an Olympics."
The extra effort even extended well into his own honeymoon, where he spent days reading up on athletes' race statistics and getting his wife to test his knowledge. "I didn't ever want to be just a jobbing presenter on the most important sporting event I'd ever worked on," he states.
Note: All London 2012 Olympics content contained within bbc.co.uk/collegeofproduction is for original purpose only and under rights agreement is forbidden to be used or sub-licensed elsewhere.