Chris Aldridge: continuity announcer
Even if you've never heard of Chris Aldridge, the chances are you've heard him read news, introduce plays or deliver the Shipping Forecast as senior continuity announcer for Radio 4.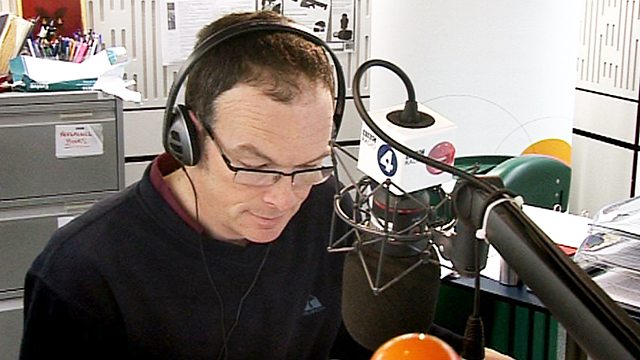 What was your first job in the media and how did you get it?
As a trainee studio manager on a BBC training scheme. Before that I'd volunteered at hospital radio and at BBC London where I helped out on a religious affairs documentary and interviewed a 'Mother Christmas'. We shared our office with the legend that is Tony Blackburn – I was awestruck. I also mugged up with lots of basic guides to microphones, tape machines and record players.
Was there a formative person or programme which made you want to work in your area?
Earliest memories are of Moira Stuart reading the Shipping Forecast on Radio 4 and Alan 'Fluff' Freeman on Radio 1 – but in truth it was radio itself that proved my inspiration.
"Speak conversationally - don't try to perform at the mic." – Chris Aldridge
Has there been a moment where you've thought, "I can't believe I get paid to do this"?
Yes – the first day I walked into the BBC. It's happened since then but nothing compares to that day in October 1985.
What's been the proudest or most memorable moment of your career so far?
Interviewing the director general for a BBC training course and being one of Steve Wright's Afternoon Boys when I was training in the 1980s.
What gadget/app are you never without?
Angry Birds. I have set myself the goal of getting three stars on every level.
Most useful skill you've developed?
Public speaking and media training.
Hardest lesson learnt?
Always check whether your microphone is open or closed!
Anything you know now that you wished you knew then?
Working at the BBC is all about cultivating relationships – a lesson learned pretty quickly.
Who has taught/inspired you the most?
Clive Roslin (Gaby's father, former Radio 4 announcer).
What three tips would you give someone wanting to do your job?
- Speak conversationally - don't try to perform at the mic.
- Get used to driving sound desks.
- Make contacts in the industry and be willing to do anything. There'll always be something positive you can take away.