Sound Women: brand 'you'
Networking group Sound Women bring together 900 inspirational women working in audio, and organised this open panel discussion to examine the dark art of networking and branding your career profile. BBC College of Production's Sophie Lording went along to find out more.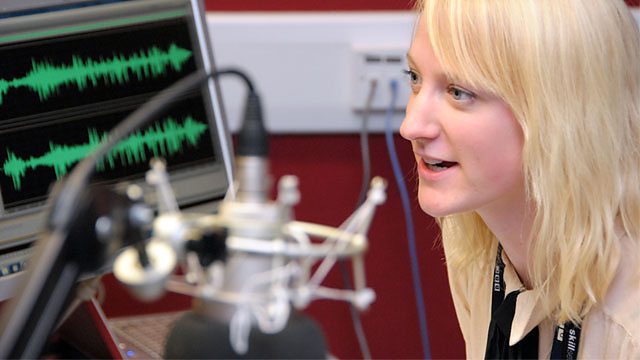 90 women in the audio industry headed to the Roundhouse on Tuesday night to hear from an expert panel discuss the (dark) art of networking and branding your career profile. This is a distillation of all their valuable advice from across the evening.
The panel included Alison Hand, brand strategist of Quadrangle, whose brand regeneration work with Skoda has been described as "the greatest brand turn-around in marketing history"; Sue Llewellyn, co-founder of @UltraSocialUK, who trains key clients BBC, RTE and the FCO among others in the art of branding yourself on social media; and Carole Stone, former producer of Radio 4's Any Questions? and now Chairwoman of YouGovStone.
You ARE a brand – you don't HAVE a brand
Before you take action to create or change your brand there are a few essential questions you need to get solid answers to:
1. How do you see yourself?
2. How do others see you?
3. How do you want others to see you?
4. What are your values?
Once you know this you can isolate the things that make you special. Remember you don't have to be all things to all people; the best brands know where they stand and who they're for. A brand is more than a label or a look, it (you) must have genuine substance otherwise no one will 'buy' into it (you). It takes work and you have to be prepared to learn and adapt, as all brands are constant works in progress. Knowing all this will help you to sound as authentic as possible, whether online or in person.
Manage your brand online
1. Google yourself – find out what others see about you and if it's found wanting, change it.
2. Take your name – decide what handle you're using, go out and take it across all the social networks, whether you intend on using them or not. Consistency is key.
3. Research and admin – find your competitors, role models, influencers and desired audience online. Organising them on Twitter into secret lists will help you structure your engagement. Setting up Google Alerts with key words connected with your aims will help you keep on top of everything.
4. Listen and engage with those lists/groups/individuals, don't isolate yourself. If you're looking for ways in which to do this adapt/adopt/improve on what other people are doing in the same space.
5. Pause. Consider everything you write online as public (regardless of your settings) and permanent – if you wouldn't say it on air, don't say it online; as Simon Wright would say, "Check yourself, before you wreck yourself."
Manage your brand in person
1. Take life by the scruff of the neck, get out there and meet people.
2. Take an interest in everyone. Be "ever curious, never jealous".
3. Be useful – whether it's connecting people with information or contacts it will come back round in kind.
4. Keep promises – never underestimate the power of word of mouth, if you can be relied on then you'll build trust.
5. Keep a database of contacts and go through the conversations in your head as you log them. You never know what might prove useful in the future.
Of course I haven't been able to include everything from the conversation here. The funny personal anecdotes, for example, put all the advice in real world context and gave the event an inspiring atmosphere. The fact that broadcast assistants and executive producers alike were sharing similar difficulties for the panel to consider at the end of the session highlighted that networking and the idea of a constantly evolving personal brand are relevant wherever you are on your career path. When we meet people, Tweet or Facebook, we're already publicly telling a story. This event really drove home that in today's careers market, where it's a certainty you'll be judged or Googled on a whim, you have to take back control of that story and make it into something substantial, valuable and authentic.
Elsewhere on the Web