Storytelling with the NHU
How was BBC Africa like a western, horror or post-apocalyptic movie? Ben Toone from the College of Production explains this, and more.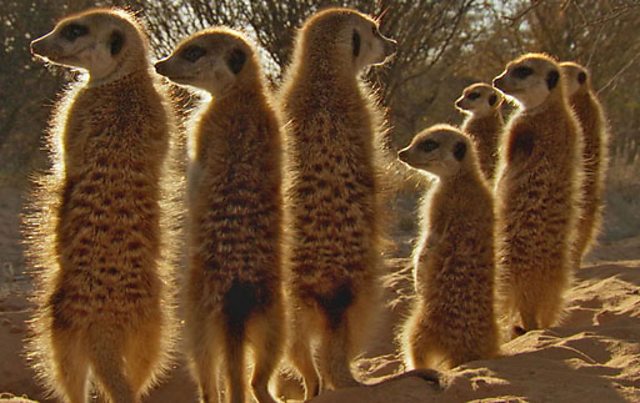 We always get lots of interest on the College of Production site every time we talk about working on natural history television programmes, and it's no wonder. From videos on specialist filming techniques to hearing from the teams behind programmes Winterwatch, Planet Earth Live and Great Barrier Reef, it's a dream job for many (including me!) working on some of the most dramatic and exotic films in TV. And behind the scenes films from series such as Planet Earth and Africa are often as captivating as the programme.
Those landmark series as well as Springwatch, Natural World and Deadly 360 are all produced by BBC Bristol's world famous Natural History Unit (NHU). The team of producers, directors, specialist camera operators, designers and researchers are responsible for around 25% of the world's natural history output – an amazing statistic for a unit based in a relatively small production base in the south west of England. So it was great for me to take the opportunity to meet the programme makers at the NHU, and to record some interviews which form two CoP Show podcasts on storytelling for natural history.
Constructing a narrative when you're filming something as unpredictable and elusive as nature will always present a particular challenge for natural history producers, and we wanted to explore how to tell stories in this exciting environment. So it was great to get some insights from James Honeyborne, Verity White and Rupert Barrington, some of the team behind the BBC One series Africa. They told me how the episode Kalahari was constructed and filmed like a spaghetti Western and Verity White explained how her elusive subjects meant she almost had to scrap her plan of filming chimps foraging for honey in the Congo.
In our CoP Show we also hear about children's natural history programmes with Jonny Keeling, who produced the Deadly series and Andy's Wild Adventures. We also take a look at stories involving both animals and people with Steve Greenwood, who series produced Natural World. There's plenty more on storytelling for factual TV on our site including this podcast and our #CoPWorkshop Twitter Q&A with the BBC Academy's Hazel Marshall.
Continuing the natural history theme… this from Radio 4 is truly brilliant, and works really well on Twitter!