Arts Council Digital R&D podcasts
Susan Simmonds, digital and print media officer at the Arts Council, writes about the Arts Council's Digital R&D podcasts. The podcasts looked at digital innovation and experimental technology projects in the arts.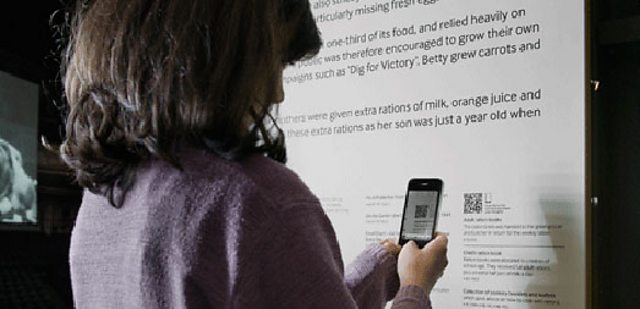 Producing the Arts Council's Digital R&D podcasts around digital innovation in the arts has been an enlightening insight into the groundbreaking and experimental technology projects taking place in the sector. The series of six studio debates, hosted by arts journalist John Wilson, gives practical examples and advice around the topics of developing user generated content and social media; digital distribution and exhibition; mobile, location and games; data and archives; education and learning and business models.
It's clear from listening to the podcasts that digital, as we see through examples such as the Google Art Project, has the potential to give arts and cultural content the widest possible reach – including internationally. But these new opportunities bring new challenges. Of course this involves the ever-contentious issue of copyright: as we hear from a legal expert 'if you can hear it, if you can see it, you need to clear it' but the contracts traditionally used by organisations don't translate to a digital environment.
One thing evident across the series is the increasing frequency with which arts organisations are forming commercial partnerships to bring in the expertise needed to carry out successful digital projects. These range from those with huge scope to change the way in which we access culture - such as the BFI's partnership with Samsung SmartTV to open up their archive through their BFIPlayer - to exploring literary texts in minute detail through Touchpress's extraordinary iPad apps.
Another slightly more unlikely match is between the worlds of arts and gaming. Punchdrunk, whose project was funded by the Digital R&D fund's pilot scheme, are perhaps the most interesting example of this in the podcasts. Hooking up with the MIT Media Lab in Boston, the immersive theatre company staged performances which partner audience members in the physical space with those online to ask 'Can a remote user have the same experience as an on-site audience member?'.
We also hear from Tate Kids who showed us how gaming can be used to educate children through play. Controversial? Maybe. But perhaps not so controversial as one speaker in the education and learning episode who is adamant that smartphones should be mandatory in classrooms. Whatever you think, both these examples show that digital technologies have the potential to revolutionise arts and cultural learning. And not just for children. There are also numerous ways in which those outside of the formal education system can now access learning resources online, as illustrated in our interview with the British Library.
Opening up archives also opens a Pandora's box of technical concerns – as you'll hear as our studio guests get geeky in our data and archives podcast. One key point that emerges from the debate is that if you're making your content available it must be searchable. This might be through a revolutionary rethinking of how web searching works as pioneered by the British Museum, or by allowing your audience to tag your online collections, as with the BBC Your Paintings website.
Engaging audiences is another theme that runs through the series, if it's social media helping the audience to share, curate and become part of the creative process; or visitors bringing history to life in the Imperial War Museum by contextualising objects on display with their own experience. We also hear how the shift in web traffic from static computers onto small handheld devices brings with it opportunities for cultural institutions to engage with their visitors on location. The Smithsonian Institution in Washington D.C, for one, sees this as a huge opportunity for 'multi-way communication' with audiences.
Although there is some debate about the financial viability of creating apps, it is certainly evident that digital can open up new opportunities for organisations to make money. Mobile technologies introduce new possibilities for making transactions including Near Field Communication which allows small payments by waving your phone over a reader, and crowdfunding websites such as Kickstarter present new ways of fundraising. But it's not just about how people hand over their cash that is changing, premium services such as the Berlin Philharmonic's Digital Concert Hall, and Digital Theatre's Netflix-style streaming service are just two of the many examples of new commercial products made possible by digital.
As you can see our studio guests had lots to debate, occasionally resulting in quite heated discussions! But whoever's side you take this the series is a real eye-opener to the forward thinking projects happening in the arts and cultural sector. Download the podcasts on iTunes or Soundcloud to judge for yourself.
The podcasts runs alongside the Arts Council and Nesta's Digital R&D fund for the arts which is currently open for applications.