Tony Hall announces new apprenticeships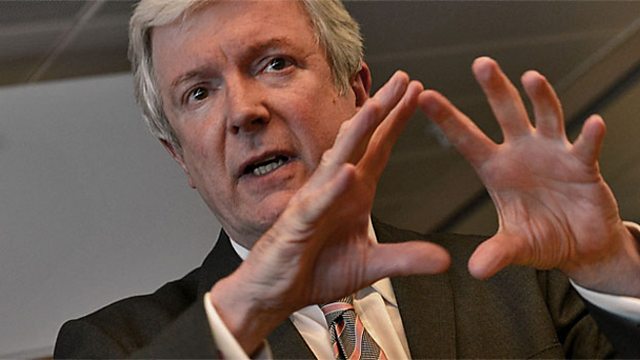 BBC director general Tony Hall today announced that the BBC will take on an apprentice in every BBC local radio station across England and in BBC radio stations across Scotland, Wales and Northern Ireland by September 2014.
Tony Hall said: "I believe passionately in apprenticeships. This announcement of an additional 45 BBC apprentices demonstrates our commitment to broadening the routes through which talented young people can join the BBC. It also reaffirms our commitment to investing in talent from the broadest possible range of backgrounds and communities across the UK."
Research published in 2012 shows that professions have become increasingly likely to hire graduates, leaving many young people without a university degree unable to pursue a professional career, irrespective of their potential. The Local Radio Apprenticeships, which will be run by the BBC Academy, will offer non-graduates a gold-standard opportunity to get their first foot on the ladder of the broadcasting industry.
"Apprentices get to work in broadcasting, earn a wage and, in some cases, gain a degree at the end of the scheme"

– Anne Morrison, director, BBC Academy
Today's announcement at the Edinburgh Television Festival builds on the BBC's current portfolio of apprenticeship schemes. Over the next few months the BBC will see the start of three new BBC apprenticeship programmes: in Production Management, Radio 4 Journalism and a degree level apprenticeship in Broadcast Engineering.
These will be added to existing apprenticeship programmes in Bristol, Salford, Birmingham, Cardiff and Glasgow making a total of 74 BBC apprentices during 2013/14 – and the above figure of 45 apprentices in local and regional radio in 2014/15 will be in addition to this.
Anne Morrison, director of the BBC Academy, said: "Not only is this a positive move for the BBC, it's an attractive alternative to school leavers to the now costly option of university. Apprentices get to work in broadcasting, earn a wage and, in some cases, gain a degree at the end of the scheme."
Elsewhere on the Web