Radio Fast Train: the roundup
A report from Radio Fast Train, the free training day for radio professionals, took place in February 2012. Over 300 attendees took part in 102 workshops and 12 masterclasses, receiving training in radio skills from seasoned professionals and insights from some of the industry's biggest names, including head of BBC A&M Tim Davie, Radio 1 presenter Scott Mills, and Bush Radio co-founder and guest of honour Zane Ibrahim.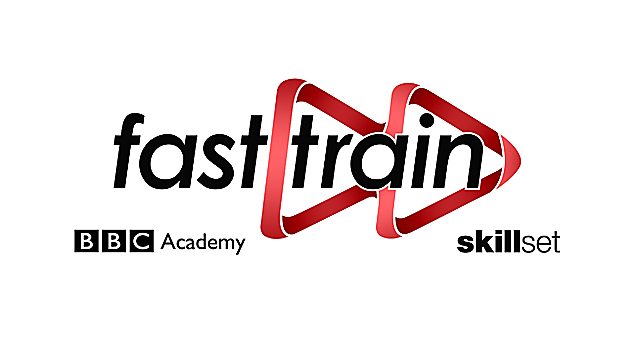 Performance poet Murray Lachlan Young stands on the edge of the stage in the White City conference centre. All eyes in the assembled crowd of Radio Fast Train attendees are on him. It's his turn to talk about how he connects with his audience – the subject of this Fast Train masterclass.
He has some hard acts to follow. The rest of the panellists have talked about transforming a local radio station's output by giving all staff two hours of social media training; how community radio can give a voice to those who might not think of themselves as radio presenters; and how the multi award winning digital station Gaydar began as a jukebox on a website.
He clears his throat. "Is it wrong?" he asks.
"Is it wrong, to wear the thong?"
Launching into a poem about a controversial piece of swimwear at training day for radio professionals is certainly a gamble. Thankfully Young, a seasoned performer, knows exactly what he is doing, and uses his poem as an example of instantly grabbing an audience's attention.
Provocative content can often make for thrilling radio. The question is where to draw the line - as attendees of the day's 'Run the Risk' masterclass found out.
Acting head of BBC Comedy Steven Canny related some of the anxieties around comedian Mark Watson's Live Address to the Nation: a 30-minute show performed in front of a live audience in London that went out live at 11pm on Radio 4 to around 750,000 people.
"Get your head round Facebook. If you haven't, you better get out of whatever business you're in." – Chris Maples, Spotify
The series turned out to be a success, as did XFM's entirely live breakfast show, where four voice-over artists read out adverts, an organist provided the music, and the jingles were performed in the studio. Carina Tillson, head of compliance at Global Radio, was the person who explored the potential pitfalls and then signed it off.
"No-one I've ever met in compliance in broadcasting is a mean person who wants to stop you having fun," she assured the audience.
Are entirely live broadcasts going to mark the future of radio? Possibly not, judging by the intense discussion generated in the 'Future Radio Now' masterclass. Radio Fast Train host and director of BBC A&M Tim Davie presided over proceedings, asking SoundCloud's Ben Fawkes and Spotify's Chris Maples whether they were the friends or enemies – or indeed "frenemies" – of more conventional radio stations.
Fawkes was firmly in the friends camp, saying that if broadcasters focused on creating quality radio content, SoundCloud could handle the technicalities of distributing it across the web – and in particular Facebook. "Get your head round Facebook, if you haven't you better get out of whatever business you're in," advised Maples.
Radio-makers in who found themselves threatened by the brave new digital world were reassured by Nicky Birch from Somethin' Else. A few years ago the company changed its stated purpose from 'radio production' to 'content design and creation', and has since made two well received audio-only games the iPhone – one of which was overseen by a radio producer who had never made a game in his life.
"You can do this," she told the crowd. "You have the same skills, they are transferable."
It was welcome news to Susanna Byers, a producer from indie Monty Funk Productions who had travelled from Worcestershire for Fast Train. "It was enlightening to hear where the audio medium is headed; where it can spread out to," she said after the masterclass.
"It's great to hear the inner thoughts of some of the movers and shakers in the industry at the moment, especially for people who are based outside the London media hub."
She was also pleased that In The Dark radio had commandeered one of the Academy's training rooms to present one of their unique collective listening events. The windowless room, lit only by a string of fairy lights, was filled with large cushions where people could lounge and listen to the eclectic and quirky speech-focused radio curated by the collective.
Attendees drifted in and out throughout the day, on their way to some of the 102 training sessions also taking place around the building and the many stalls and stands of Radio Fast Train partners. "It's like a film screening, but for radio," said In The Dark's Ed Prosser, neatly summing up the focused listening experience the collective's events provide.
One man who needed no convincing of the merits of radio was freelancer Mark Phillips, who found that Radio Fast Train was a great place to meet fellow enthusiasts: "It's good to see there are people out there who love radio as much as I do.
"There are so many people here from so many different places, different stations and of different levels of experience. I don't know of another event quite like this that's dedicated to radio."
Phillips had been at a workshop on managing people for the first time - "really useful because in the independent sector you don't really get much training in that regard" - and was in the audience for the 'We Love Radio' masterclass. A celebration of radio around the world presented by broadcaster Fi Glover, it featured Radio Fast Train guest of honour Zane Ibrahim.
The 'father of community radio' had flown in from his home in Amsterdam to be at the event and discuss Bush Radio – the South African community radio he co-founded in the apartheid era when the airwaves were dominated by state-owned broadcaster the SABC.
Described by Glover as "one of the finest, strongest and best radio stations in the world, ever", Bush has gone from strength to strength since being set up by students who had to run up the slopes of Table Mountain with their "transmitters in their backpacks" to avoid state authorities.
Although run on a pittance and staffed mainly by volunteers, it has grown into much more than just a radio station, offering community "upliftment" projects and even a crèche in the building.
"The kids come down into the studios and put on the headphones, it's nice," smiled Ibrahim. "How many kids can say they grew up in a radio station?"
His passion for radio and its potential to unite community obviously struck a chord with audience, who erupted with cheers at the end of the session – much like they did with Murray Lachlan Young earlier in the day.
This evident enthusiasm from audience and panellists alike made clear that whatever radio does in the future – whether it's broadcasting performance poetry, curating music content for brands or becoming a force for social change within a tight-knit community – it's certainly here to stay.
Just what form it will take is less obvious. But one thing's for sure: among the first to know will be those in the Radio Fast Train audience – the people responsible for actually making it in the first place.
See pictures from the event on Flickr, hear podcasts of the masterclasses at the College of Production website, check out #fastrain on Twitter, and listen to interviews with some of the panellists on Audioboo.

Radio Fast Train was hosted and produced by the BBC Academy in partnership with Skillset, and in association with Radio Academy, Radio Independents Group, RadioCentre, the Community Media Association, Sound Women and BECTU.