New Expert Women events announced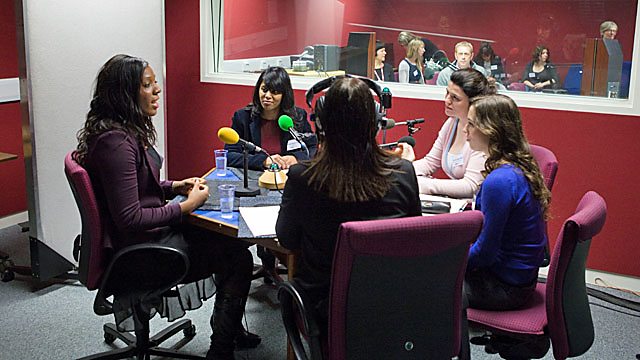 Acting BBC Director General Tim Davie has announced plans to launch more free training days for women who have specialist or expert knowledge and who want to share it in TV and radio interviews and reports.
Following the success of the first Expert Women's Day that was held in London last month, four further events are now planned for Salford, Glasgow, Cardiff and Belfast, bringing the total number of women trained to 130.
Tim Davie said, "The first Expert Women day was such a big success and the response so overwhelmingly positive that we didn't want to wait before setting up more sessions. It is clear that there are many women out there with all the knowledge and experience we are looking for so we have to do all we can to get them on the air."
More information on how to apply to these events will be released on the BBC Academy website in coming months. Follow the Academy on Twitter and Facebook or sign up to the newsletter for the latest updates.
The days will involve a new search around the country for more expert women
The BBC Academy, working with Broadcast Magazine, recently selected 30 women with specialist knowledge in science, history, politics, business, engineering, architecture and technology, from over 2,000 applicants for a day of intensive training and networking at its London HQ.
One of the attendees later described the training as "truly world class", adding that it was "really well structured, practical and challenging, but also supportive – and the gathering of top media industry professionals was extremely impressive".
Expert Women's Day, which was sponsored by Creative Skillset, provided an introduction to the media and how it works in four 90 minute sessions. There was also practical interview training in a live TV studio, coaching on how to deliver a piece to camera while walking and talking, and live radio discussions, plus a chance to meet a range of top industry experts.
The database of the first 30 specialist women and a further 200, who made it to the second round of recruitment, has been circulated widely across the industry. Their film clips will also be uploaded to YouTube.
Several of these women have already appeared as contributors on or been commissioned by radio and TV programmes. Sally Marlow, an alcohol and addiction expert, has gone from 'trainee' to Today Programme reporter in just 6 weeks. She has been commissioned by the programme to produce a report on alcohol addiction, which will be broadcast before the end of February.
Tina Miller, a sociologist, has appeared on Woman's Hour; Charlotte Connelly, a curator at the Science Museum, contributed to the forthcoming The Last Word; Alison Baily, political analyst, appeared on BBC Radio Oxford and Katherine Woolf, lecturer in Medical Education, appeared on BBC World News show GMT.
A further set of 30 women will go through the training exercise on 12 March and both sets will do a second day of training on 18 March. Both of these events will be co-produced with BBC Diversity.
The further days, which will be produced by the Academy, will involve a new search around the country for more expert women.
Anne Morrison, director of the BBC Academy, said: "These hugely successful days are part of our remit to help to train the wider industry, and to address a proven need to grow the pool of specialist women presenters and contributors available to editors and commissioners."
Find out more about Expert Women's Day in Anne Morrison's blog for About the BBC.
Read about the experiences of expert women Emily Sidonie Grossman and Jassel Majevadia.