Digital Cardiff Week: Thursday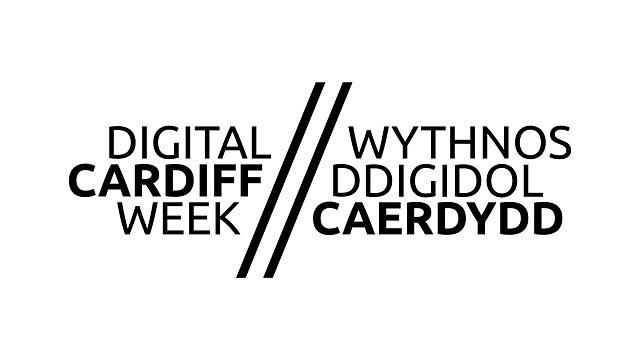 The digital future of the creative media industries in Wales will be explored at Digital Cardiff Week from 24 to 27 June.
This ground-breaking event will bring together the best talent in the public, private, educational and training sectors to explore new ideas, innovation and opportunities across the whole digital spectrum.
All sessions will take place at the Wales Millennium Centre. For other days, see the Digital Cardiff Week homepage. These events are for media professionals over the age of 18.
Thursday 27 June: Digital Economy Day
This day will see the best talent from the Welsh creative industries come together with their digital sector counterparts to explore new ideas and identify areas of digital convergence. It will also host the launch of a major new funding initiative from the Arts Council of Wales and Nesta and an in-depth briefing on the new UK Producer Tax Credits from PACT.
Chairs are Michael Gubbins (digital consultant and chair of Film Agency for Wales) and Dave Sharp (digital entrepreneur, Binary Asylum). All sessions are in the Victor Salvi Room unless specified.
9.00 – 9.30 Registration and coffee
9.30 – 9.45 Opening Keynote Address: Digital Cardiff
With Cllr. Russell Goodway, Cardiff Council cabinet member for Business, Finance and Local Economy.
9.45 – 10.00 Introduction to Digital Economy Day
Michael Gubbins introduces the day and launches the Digital Cardiff Strategy consultation.
10.00 – 11.00 Digital Markets and Platforms
Case study: Glynn Pegler (The Culture Group)
Panel: Helen Cooper (K7); Charlotte Hargreaves (DRG); Glynn Pegler; Paul Osbaldeston (WG)
11.00 – 12.00 Digital Convergence and New Business Models
Case Study: Paul Thomas (Sequence)
Panel: Wil Stephens (Cube); Stuart Arthur (Box UK); Ben Lidgey (Monitise)
12.00 – 12.30 Workshop: Digital Markets and Platforms Japan Room
Case Study: Charlotte Hargreaves (DRG) and Helen Cooper
12.00 – 12.30 Workshop: Digital Convergence and New Models David Morgan Room
Case Study: Jon Morgan (Object Matrix)
12.30 – 13.30 Morning Sum-Up, Lunch and Networking
13.30 – 14.30 Digital Funding and Investment
Case Study: Jon Kingsbury (Nesta) and Lisa Matthews (ACW) launch new ACW / Nesta initiative
Panel: Jon Kingsbury; Lisa Matthews; Natasha Hale (WG); Ken Poole (Cardiff Capital Fund); Huw Marshall (S4C Digital Fund); Pauline Burt (FAW)
14.30 – 15.30 Digital Clusters
Case Study: Neil Cocker (Cardiff Start-ups)
Panel: Andy Lovatt (Mediasmiths); David Hulston; John Rostron (Wales Music Foundation); Mark Hooper (IndyCube)
15.30 – 16.00 Workshop: Digital Funding and Investment Japan Room
Emily Dickinson (PACT) discusses new UK Producer Tax Credits.
15.30 – 16.00 Workshop: Digital Clusters David Morgan Room
Neil Cocker, David Hulston and Dave Sharp on digital investment opportunities.
16.00 – 17.00 What Does the Digital Future Hold?
Case Study: Dave Veryard (Microsoft) on cross-sector digital opportunities
Panel: Dave Sharp; Jon Kingsbury (Nesta); Richard Baker (Sequence); Dave Veryard; Martin Britton; Louise Harris
17.00 Close and Networking Drinks
Click here to book Digital Economy Day
SEE OTHER DAYS ON THE DIGITAL CARDIFF WEEK HOMEPAGE
#DigitalCardiff Week is being led by a number of partners including the BBC, S4C, Cardiff Council, Creative Skillset Cymru, BAFTA Cymru, Media Academy Wales and the Welsh Government.