Making short films that work on the web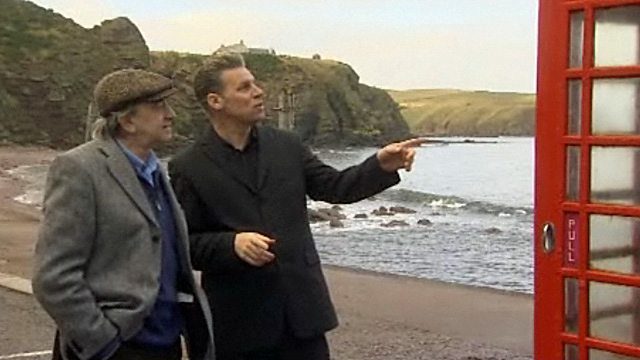 Making a short film which really works online isn't always as easy as pulling out a smartphone and pressing record.
Today's technology has made capturing video easier than ever before, and a video may well be the ideal way to tell your story online in an eye-catching and easily shareable format. But if it isn't constructed as a compelling bit of content the chances of it reaching a wide audience - or even getting your message across in the first place - diminish substantially.
That's why the BBC Academy and Arts Council England have created a video masterclass which explains how to bring a story to life through an online film. Presented by Academy trainer and seasoned producer Colin Savage, it contains a detailed analysis of a report from BBC2's The Culture Show with an explanation of how the piece was put together and plenty of tips for would-be content producers.
"We've outlined all the key components which work together to make the example film such a cracking story"

– Linda Cockburn, Building Digital Capacity
The tutorial has been produced by the Academy and ACE's 'Building Digital Capacity for the Arts' partnership. Aimed at arts organisations and artists, the partnership's aims to maximise the creation and distribution of high-quality arts content for audiences on digital platforms. Since 2011 it has been producing free seminars and workshops for the arts sector on subjects ranging from sharing archive content to raising revenue online. The latest video has emerged from a seminar and series of workshops on creating audio visual content for websites.
"We're very keen on creating digital resources," says Building Digital Capacity's Linda Cockburn. "We've been putting all the seminars online, and now this film offers content from one of our workshops in a way that's useful to a much wider audience."
The video is aimed at arts organisations which would like to know more about creating material for a digital audience – creative people who are full of ideas but aren't experienced in the structures and principles of digital media.
Set-up, shooting terminology and the importance of sound are all covered in the video, which deconstructs the grammar of television storytelling in a way that can be applied to online content.
"Basically, we've outlined all the key components which work together to make the example film such a cracking story," says Cockburn. "We hope that this will play a part in helping arts organisations connect with audiences in the digital space – one of the key aims of Building Digital Capacity for the Arts."