Digital Bristol Week: making it in the media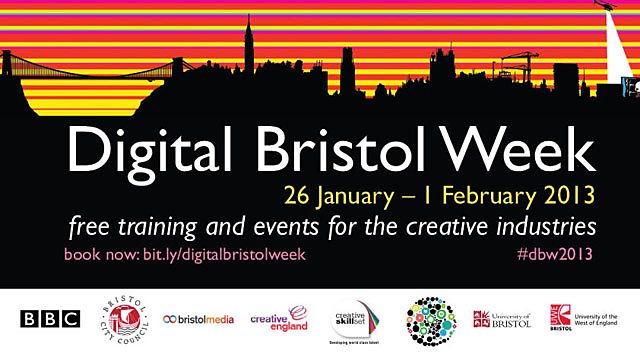 BBC Bristol is one of the largest BBC bases outside London, and a key production centre for some of the biggest names in UK broadcasting.
It is home to everything from Bargain Hunt and The Antiques Roadshow to Springwatch and regional news programme Points West. It also houses the world-famous Natural History Unit, which produces more than 100 hours of television and 100 radio programmes a year, including recent BBC One hit Africa.
With such a wide remit, BBC Bristol has a lot of potential for anyone seeking a career in broadcasting – but what are the ways in, and how do you stay there once you get your foot in the door?
As part of Digital Bristol Week's Skills Conference, BBC talent executives, academics, and local indies came together to discuss ways into the BBC and the industry in general.
Ask yourself: "What do I love about this programme?"
Entry routes into BBC Bristol
The Face 2 Face scheme gives 15 young local people from Bristol the chance to learn production skills at the BBC via workshops, mentors and work placements. Contact Bristol Outreach for further details.
The Advanced Apprenticeship in Creative and Digital Media is run at BBC Bristol and involves a year of work placements that ends in a qualification. It is aimed at people without degrees.
The BBC Natural History Unit runs two structured work experience schemes a year, advertised on the BBC work experience website. They are looking for people with "proven passion" for both wildlife and the media which goes beyond regular coursework. They also usually run a bursary each year to take on one or two new camera people for a mixture of training and work placements.
The BBC-wide Extend scheme offers paid 6-month work placements for appropriately experienced or qualified people with disabilities.
The BBC-wide Production Talent Pool is one of the main entry routes into production based roles across TV, radio and online. Members are eligible for short term, paid entry-level work on a wide range of BBC programmes and productions.
Some areas to work in
The jobs in Bristol's Features Unit are varied, but – particularly in Daytime - there is a focus on fast turnaround, high volume programme making.
Researchers need to able to find strong stories for both 30 minute and 60 minute shows – often two very different propositions. The ability to handle sensitive situations, and the legal and compliance issues that these situations may bring up, is also vital.
Specialist gardening programmes usually need people from a horticultural background, but researchers and runners don't necessarily need to have such a specialism.
Production managers and entry-level production management assistants need to be "exceptionally organised and adaptable" and able to work on any kind of production. They must be able to really bring out the best of the team.
At the BBC Natural History Unit new entrants need great storytelling skills and to be team players. They must have common sense and be hard workers prepared to work long hours.
As much of the material shot for the unit is tapeless, it's particularly useful for runners and researchers to have an understanding of digital workflows and media management. They will often need to ensure that the data obtained from tapeless production is downloaded and stored safely, wherever in the world they may be.
Top tips for getting your foot in the door from Digital Bristol Week panellists
- Watch TV and ask yourself: "What do I love about this programme, why does it work, and why do I keep coming back to it?" You need to understand how TV works, and be able to communicate that.
- It's good to be adaptable, but having a specific practical skill like editing in Final Cut Pro or Flash animation can come in very handy.
- Be a self-starter. Programme-makers are looking for people who can learn and research on their own and come back with something useful.
- Being likeable helps: "You're not going to send someone for a job that you know is not going to get on with people".
- There's a difference between telling people you're passionate about something and actually demonstrating it. You need to do the latter.
- Know the recognised industry routes and the established hierarchy. Be realistic: you won't go straight from directing your student film to directing a documentary.
- When you meet programme makers, tell them what you think about their work. It's important to demonstrate your own personal interest in what they do.
Useful Links
Register your CV for production roles at the BBC at BBC Production Talent.
Find out more about working at BBC Bristol.
Digital Bristol Week was produced by the BBC Academy and BBC Bristol in partnership with the University of the West of England, Creative Skillset, Bristol Media, Bristol City Council, Bristol University, Creative England and the Pervasive Media Studio.