Production Talent Pool precursor wins diversity award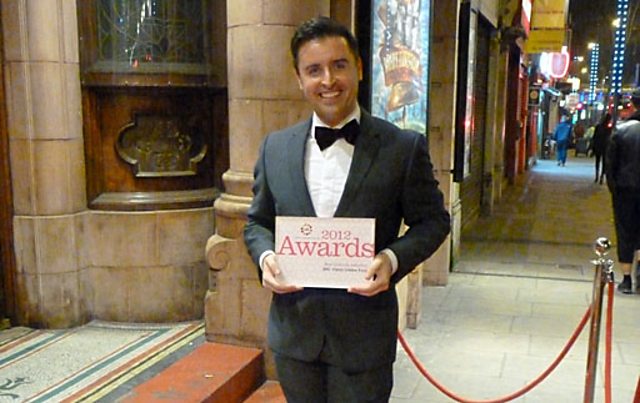 BBC Academy talent executive Simon Wright has picked up the award for Best Diversity Initiative at the Creative Diversity Network 2012 Awards.
He collected the award for the BBC Vision Intake Pool (VIP), which was set up in 2009 and provided BBC Vision production teams in England with vetted staff to fill short term runner and PMA vacancies.
The VIP is the precursor to the BBC Production Talent Pool, which was created in 2012 and offers entry level roles across TV and Radio. It is also the only route onto the prestigious BBC Production Trainee Scheme.
"It's amazing to have won this award, and a real testament to the talent and production management networks in BBC Vision who got on board and championed it," said Simon.
"The premise of the scheme was to be inclusive and create opportunities for all backgrounds, and over the three years we really managed to achieve this. Now we're building on the success of the VIP and applying it on an even bigger scale with the PTP."
The scheme beat stiff competition to take the award at the London-based ceremony, which was anchored by BBC News presenter Jane Hill.
The awards aim to celebrate content that embraces onscreen diversity, outstanding breakthrough individual talent as well as off-air and behind the scenes activity across the broadcasting industry. They are hosted by the Creative Diversity Network: a partnership of broadcasters, independent production companies and media organisations working collaboratively to support diversity across the industry.
Simon Smith, manager, creativity and special projects, said: "Within the Academy VIP has morphed over the last year into the Production Talent Pool with Simon's help. In doing this we have succeeded in finding, attracting and recruiting new, fresh and very different talent into the BBC and giving them experience across the whole corporation, including radio, new media and across the nations."
"I am really proud of this work and Simon's award is fitting recognition for his commitment to, and success in, diversifying the BBC."