Local government across the UK nations
How your local government is organised depends on where you live and work - the system is different in each of the UK nations.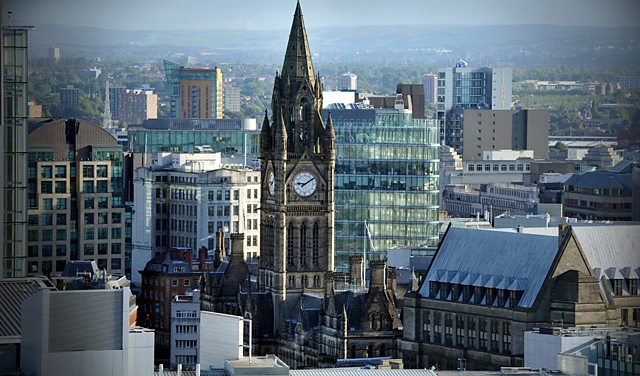 It is important to understand how local government works on your patch.
More than 2.5 million people are employed by local authorities. These include teachers, social services, the police, fire and rescue, and office and manual workers. The money spent by local government is about a quarter of all public spending in the UK.
The main link between local and national government in England is the Department of Communities & Local Government. It is responsible for policy on the structure of local government, what it does and how it is funded.
England
In most of England there are two levels of local government - county councils and district councils. County councils provide most public services, including education, social services, public transport and highways, and trading standards.
Each county is divided into several districts. District councils cover smaller areas.
They provide services including council housing, local planning, recycling and refuse collection, and leisure facilities. These can also be called borough or city councils.
In most large towns and cities, and in some small counties, there is just one level of local government responsible for all local services. These are called unitary authorities.
Depending where they are in the country, these may be called metropolitan district councils, borough councils, city councils, county councils or district councils.
In London, each of the 33 boroughs is a unitary authority, but the Greater London Authority (GLA) provides London-wide government including special responsibility for police, fire, strategic planning and transport.
In some parts of England there are also town and parish councils, covering an even smaller area. They are responsible for services such as allotments, public toilets, parks and ponds, war memorials and community centres.
Councillors
Local councils are run by elected councillors who are responsible for making decisions about local services on behalf of the community. Each councillor represents an area called a ward and serves for up to four years.
There are more than 20,000 elected councillors in England and Wales.
Councillors hold surgeries to help local people. They also support local organisations and campaign on local issues.
They are not paid a salary, but are entitled to allowances and expenses to cover the cost of carrying out their public duties.
Councillorsare not employees of the council. The elected councillors provide the policies and then the paid employees of the council put them into practice.
Mayors
There are two types of mayor and they have very different roles.
Many local councils have mayors for civic ceremonial duties. In Scotland they are called provosts.
They are chosen by the councillors to represent the district at ceremonial and social events. They chair council meetings, but their role is non-political and they cannot make decisions about council business.
They wear a gold chain of office and a red robe on special occasions.
In the City of London and other large cities, they are known as the Lord Mayor.
In Scotland, the presiding officer of the council in Aberdeen, Dundee, Edinburgh and Glasgow is called the Lord Provost.
Lord mayors are not to be confused with elected mayors, who are voted for by local people to provide political leadership to the council: for example the Mayor of London, who heads the Greater London Authority and the Mayor of Liverpool, executive mayor of the City of Liverpool in Merseyside.
Wales
All 22 Welsh councils are unitary authorities providing all local government services to their local communities.
Each Welsh authority is subdivided into communities, the equivalent of English parish councils. A community council can call itself a 'town council' if it likes. Two Welsh communities, Bangor and St David's, have city status and are therefore called 'city councils'.
Local government is one of the largest employers in Wales with 150,000 employees, according to the Welsh Local Government Association. There are more than 1,200 councillors.
Scotland
In Scotland, as in Wales, local government is entirely single-tier. There are 32 unitary authorities and their powers are similar to those of unitary authorities in England.
Scotland also has representative bodies called community councils, but they have fewer powers than community councils in Wales or parish councils in England. Their role is to communicate local opinion to larger bodies of local and central government.
Northern Ireland
There are 26 district councils in Northern Ireland. They are relatively small and are responsible for far fewer services than councils in the rest of the UK.
Councillors are elected to serve a four-year term under proportional representation, using the 'single transferable vote'.
The work of the councils in Northern Ireland can be divided into three areas:
They have a direct role: to provide public services such as environmental health, consumer protection, street cleansing and economic development
They have a representative role: to represent their councils on a number of public bodies, such as education and library boards, health and social services, and road safety committees
And they have a consultative role: to consult with government departments on services provided nationally such as planning, roads, water and conservation.
Elsewhere on the Web