Apply for Expert Women Scotland 2018
Applications have now closed for our event training looking for female experts who'd like to appear on air as contributors to BBC Scotland programmes.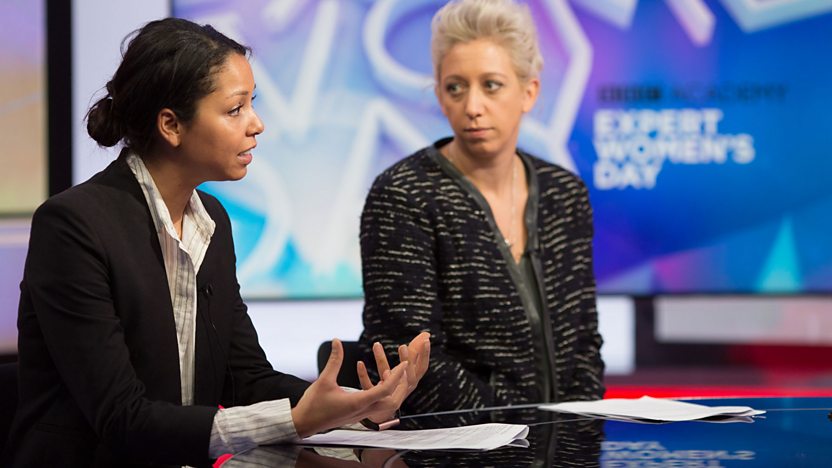 Applications have now closed
The BBC Academy, in conjunction with BBC Scotland and STV, is holding a free media familiarisation day for women with particular expertise who are interested in appearing as contributors or potential presenters on television, radio and online.
We want to hear from you if you're interested in contributing to television, radio and online content, can be at BBC Scotland, 40 Pacific Quay, Glasgow G51 1DA on Tuesday 13 March 2018 and have expertise in any of the areas listed below.
What we are looking for
We welcome applicants from any area of expertise, but particularly the following:
all aspects of Brexit, especially farming, fishing and business
business and the economy in Scotland
politics
health
education
science, technology, engineering and mathematics
law, especially Scottish constitutional law
"The aim is to offer an introduction to the media, including practical experiences in front of a camera and in a radio studio, as well as masterclasses with industry professionals including experienced programme-makers."
How to apply
You'll need to send us an email to expert.women@bbc.co.uk with:
your CV
a link to your short film of no more than two minutes duration
personal details (as listed in the application checklist below)
answers to the application questions (as listed in the application checklist below)
Application checklist
Please send an email containing the following:
1. Personal details:
name
field of expertise
mobile phone number
email address
job title: in lay person's terms, clarify what your job involves
2. A link to your two minute video on YouTube or similar of yourself talking about your area of expertise and outlining your idea
The film should be very straightforward and can be as simple as a friend recording you on a smartphone
In it you should talk about yourself and your broad area of specialism
You should also tell us about an idea you have for a story in your area of expertise which you think the general public would find interesting

Make sure that you can be clearly heard on your video
The video should be uploaded to YouTube or similar and sent as a link in your entry email
You can find advice on how to make your film further down this page
3. One written paragraph explaining the story/issue you have chosen to talk about.
Why does this story need airtime?
Why are you passionate about it?
(250 words max)
4. Your CV as an attachment.
Please name your CV file in the following format: firstnamesurname_CV
5. The following paragraph, deleted as applicable (see privacy policy, at the bottom of this page)
I do/don't give my permission to be informed if the BBC Academy holds further masterclasses. I do/don't give the BBC Academy my permission to share my details with other producers or broadcasters. I do/don't give my permission to the BBC Academy possibly including my video in an Expert Women YouTube channel and playlist.
Closing date
The closing date for applications is 23:59 on Sunday 14 January 2018.
Successful applicants will be notified by Friday 9 February.
Due to the number of potential applications, we regret we can't respond if you haven't been successful.
Only apply if you're able to be at BBC Scotland, 40 Pacific Quay, Glasgow G51 1DA on Tuesday 13 March 2018.
Please note that the BBC is unable to refund any expenses incurred in applying for or attending the day.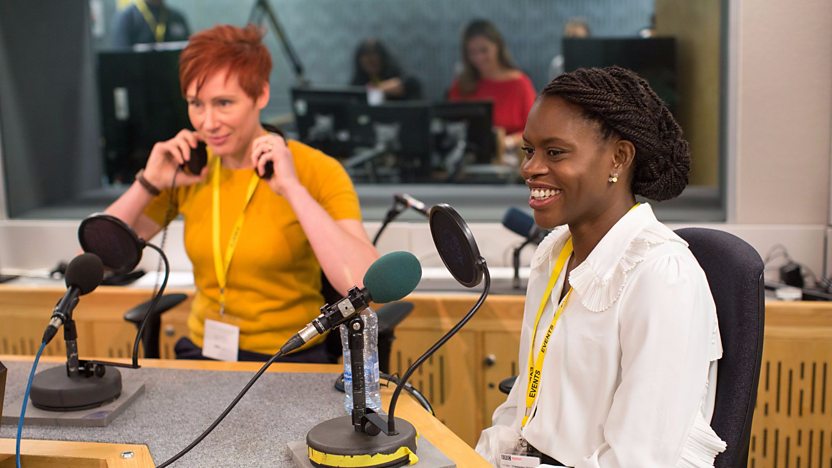 Tips on making your short film
We're looking for people who can really bring their subject to life in a way that would appeal to a broad audience
Keep a mainstream audience in mind and avoid complicated terminology
Convey your enthusiasm and passion for your subject
Don't worry about producing a super-slick film; you can make your film on a smartphone. Tips on how to do that.
Just keep it simple - we aren't evaluating your camera skills. The most important thing is that we can see and hear you clearly
So we can see your film
We need you to upload your film to a video hosting site and send us the link to it. A simple way to do this is via YouTube. You'll need a Gmail account in order to set up a YouTube account. (Please note that YouTube and Gmail are separate third-parties that aren't affiliated to the BBC. You'll therefore be. subject to their third-party terms and conditions.)
The privacy setting on your entry video must be set as either public or unlisted in order for us to view your film once you have sent us the link.
Please could you title your film in the following format: First name Surname - Subject
At the beginning of your film could you also please clearly state your name, job title and area of expertise - for example, 'Dr Jo Smith, Physicist, science' or 'Former Detective Chief Inspector Jo Smith, ex-police officer, crime' or 'Jo Smith, Consumer Gadgets Expert, technology'.
Please send us a link to your film in your entry email (see guidance below on sharing your video if you're unsure where the link is).
How to upload a video
See the following links on:
Sharing your video (please select the link to your video and send it to us in your entry email)
How we'll choose the delegates for this event
A panel of experts from the BBC Academy and BBC Scotland will view all the material submitted and select up to 24 delegates, plus up to five for a waiting list, based on the following criteria:
passion for your chosen subject
communication skills
your unique selling point as an expert in your field
your potential as on air talent
relevance and audience awareness
The BBC is committed to building a culturally diverse workforce and therefore strongly encourages applications from under-represented groups. The BBC is committed to equality of opportunity and welcomes applications from individuals regardless of their background.
We'll contact you by Friday 9 February 2018 if you've been selected. We regret that we aren't able to contact you if you have not been successful.
The judges' decision will be final and we won't be able to give you individual feedback or enter into any correspondence.
We'll take up references before confirming the final delegates and the people on the waiting list.
The initiative
It's been acknowledged by broadcasters across the industry that there aren't enough expert female contributors appearing on air.
BBC Expert Women is our attempt to redress the balance via a series of free training days that provide experiences, insight and networking opportunities that help demystify the media and boost skills.
The day offers both practical experiences in front of a camera, and in the radio studio, as well as masterclasses with industry professionals including experienced programme-makers.
Have a look at what one of these days looks like in our video above.
Privacy policy (see application checklist)
As we hope to run more days like this in the future, there may be other opportunities to attend master classes even if you aren't successful on this occasion.
We would like to add you to our mailing list so that we could contact you about future BBC events. Please indicate whether you agree or disagree to this in your application
We will also make your contact details and your clips available to producers across the industry who may contact you. Please indicate whether you agree or disagree to this in your application
We may include clips on a BBC Expert Women YouTube Channel. Please indicate whether you agree or disagree to this in your application