BBC Red Button Services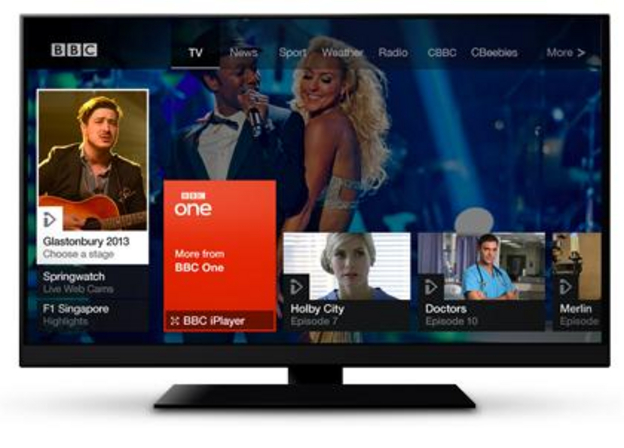 The BBC runs two interactive television services – BBC Red Button, an interactive service for digital TV and now BBC Connected Red Button - available on some internet connected TVs.
BBC Connected Red Button builds on the broad appeal of Red Button to bring TV, radio and online seamlessly together on the living room TV, in the simplest way possible.
Survey
We're inviting Connected Red Button users to share their views and experiences on using our new platform. Click on the link below and complete the set of questions to help shape future Connected Red Button Services.
Connected Red Button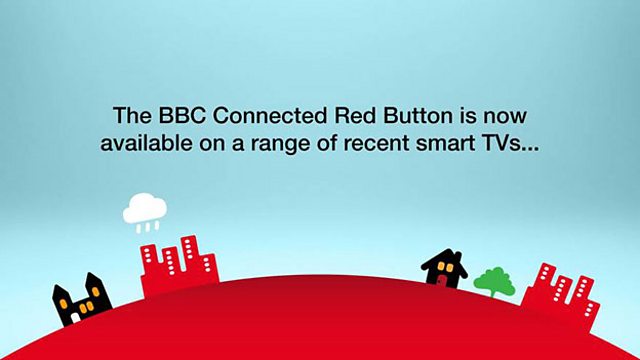 The Connected Red Button service is currently available in beta on a range of Smart TVs, making it possible to access BBC TV, News, Sport and Weather and Children's content by simply pressing the red button on a TV remote control.
Further information on the beta service can be found on the About the BBC Blog or in on the Connected Red Button FAQs.
Find out which smart TVs can now access BBC Connected Red Button.
The BBC Connected Red Button is accessed via the internet. By taking advantage of internet connectivity, Connected Red Button can bring the best of the BBC online and BBC iPlayer direct to your TV.
With BBC Connected Red Button you can:
Access BBC iPlayer directly from any BBC channel
Discover more shows from favourite channels
Enjoy a wider choice of coverage from big live events like Glastonbury
Catch-up with the latest BBC News at any time of the day
Keep up with all the sporting action
Check local weather forecasts
Since launching on Virgin Media's TiVo service in December 2012, BBC Connected Red Button has brought audiences even closer to the action around live events. The beta launch of Connected Red Button will mean more fans will be able to dive deeper and catch more from what promises to be an unprecedented year of live events from the BBC in 2014.
Connected Red Button will be rolling out across other internet-connected TVs during 2013 and 2014.
Search the site
Can't find what you need? Search here
In this section
Information on existing Red Button Services

Frequently asked questions about BBC Connected Red Button
Schedules and Help
Red Button schedule information

Details of what's available on Sport Red Button

Frequently asked questions about existing Red Button services
Blogs and social media
Connected Red Button a first look on Connected TVs

Blogs from programme makers