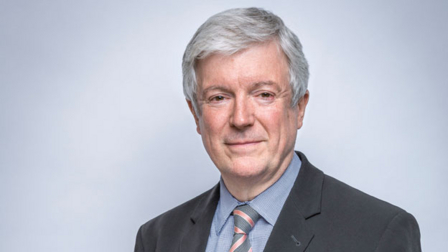 Roles and responsibilities
Tony Hall is the 16th Director-General of the BBC.
The Director-General is the Chief Executive Officer of the BBC, its Editor-in-Chief and chairs the BBC's Executive and Management Boards.
The Director-General is the editorial, operational and creative leader of the BBC, with responsibility for a significant global workforce and the Corporation's services across television, radio and online.
Salary and total remuneration
Salary: £450,000
Total remuneration: £450,000
These details were last updated in April 2013 when Tony Hall's salary and remuneration were last adjusted. This information is correct as of June 2014.
Biography
Tony Hall - Lord Hall of Birkenhead - was appointed Director-General of the BBC on 22 November 2012. He is the 16th Director-General of the BBC.
Prior to this, Tony was Chief Executive of the Royal Opera House from April 2001 until April 2013.
He joined the BBC as a news trainee in 1973 and during a 28 year career at the Corporation he held roles including Senior Producer at World at One, Assistant Editor of the Nine O'Clock News, Output Editor for Newsnight, culminating as Chief Executive of BBC News from 1996 to 2001.
While at the BBC he launched Radio 5 live, BBC News 24, BBC News Online and BBC Parliament.
He was Deputy Chairman of Channel 4 Television and the Paul Hamlyn Foundation.
He is passionate about education and skills within the cultural industries. He was the founder Chair of Creative & Cultural Skills and Chairman of the Musical and Dance Scheme.He spearheaded the development of the new High House Production Park in Thurrock, Essex.
He has been Chair of Stratford East Theatre, and Honorary Visiting Fellow of Journalism at City University, a member of the Regeneration Through Heritage Steering Group, a board member of Race for Opportunity, a former non-executive director of HM Customs and Excise and was a member of the Council for Brunel University.
In 2009 he was asked by the Government and the Mayor of London to set up and chair a board to direct the Cultural Olympiad and also joined the board of the London Organising Committee for the Olympic Games.
He was appointed a CBE in 2005 and in 2010 was created a life peer with the title Baron Hall of Birkenhead. He sits on the Crossbenches in the House of Lords.
Expenses and central bookings
Expenses are costs incurred by BBC staff on behalf of the BBC and claimed through the BBC's expenses system (e-expenses). Central bookings are costs incurred on behalf of the BBC and booked through the BBC's central bookings system. Both expenses and central bookings are published every three months.
Download
To open a PDF file you need Adobe Reader software, which you can download free via BBC WebWise.
Gifts and Hospitality Register
Gifts and hospitality may only be accepted in line with BBC policy. Information about gifts and hospitality is published every three months.
Download
Tony Hall had no gifts or hospitality to declare in Q3 2013-14
Tony Hall had no gifts or hospitality to declare in Q2 2013-14
Tony Hall had no gifts or hospitality to declare in Q1 2013-14
Declaration of personal interests
Staff must make a declaration of their personal and business interests, including any memberships or directorships of public or industry bodies, and any shareholdings, as well as any interests that their immediate families may also have.
A summary is published where there is something to declare and where there is nothing to declare. Occasionally an individual will have something to declare but due to the personal nature of the declaration we do not publish details as to do so would breach the Data Protection Act.  
This information is published annually, although if any amendments are made during the year an updated summary will be published if necessary as soon as it is available.
Download