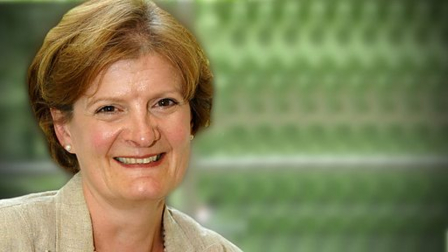 Roles and Responsibilities
Dame Fiona Reynolds joined the Board on 1 January 2012 as a non-executive director and assumed the role of Senior Independent Director on 1 December 2012.
Salary and total remuneration
Total remuneration: £46,700 (£42,000 fees for being the Senior Independent Director and £4,700 fees for being a Committee Chair)
Biography
Last updated September 2013
Dame Fiona Reynolds DBE was Director-General of the National Trust from 2001 to 2012.
She led a programme of change there, updating the structures and management of one of the country's best known institutions, leading it to a new, more welcoming approach and 4m members. She was previously Director of the Women's Unit in the Cabinet Office, Director of the Council for the Protection of Rural England and Secretary to the Council for National Parks.
She was awarded the CBE for services to the environment and conservation in 1998 and was appointed a DBE in 2008. From September 2013 she will be Master of Emmanuel College, Cambridge and in addition to her role on the BBC Executive Board is a non-executive director of Wessex Water, a private water company. 
Expenses and central bookings
Expenses are costs incurred by BBC staff on behalf of the BBC and claimed through the BBC's expenses system (e-expenses). Central bookings are costs incurred on behalf of the BBC and booked through the BBC's central bookings system. Both expenses and central bookings are published every three months.

Download

To open a PDF file you need Adobe Reader software, which you can download free via BBC WebWise.
Fiona Reynolds had no central bookings in Q1 2013-14
Gifts and Hospitality Register
Gifts and hospitality may only be accepted in line with BBC policy. Information about gifts and hospitality is published every three months.
Download
Fiona Reynolds had no gifts or hospitality to declare in Q1 2013-14
Declaration of personal interests
Executive Board members must make a declaration of their personal and business interests, including any memberships or directorships of public or industry bodies, and any shareholdings, as well as any interests that their immediate families may also have. This information is published annually.
Download