James Purnell, Director, Strategy & Digital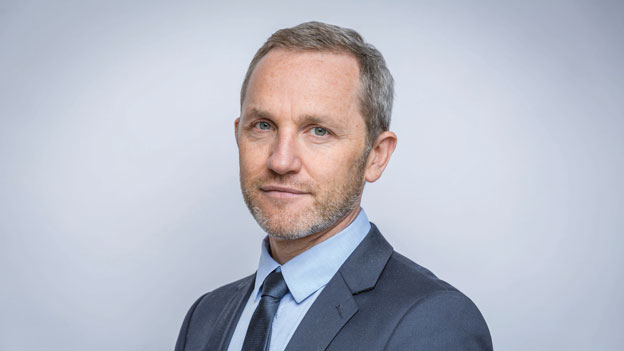 Roles and responsibilities
James is the Director of Strategy & Digital which brings together Communications, Future Media, Marketing, Policy, Research and Development and Strategy. Together they work to discover, define and deliver the future of the BBC.
Salary and total remuneration
Salary: £295,000
Total remuneration: £295,000
These details were last updated in August 2013 when James Purnell's salary and remuneration were last adjusted. This information is correct as of September 2014.
Biography
James is Director, Strategy and Digital at the BBC.
He first worked at the BBC in the 1990s, as Head of Corporate Planning. He had previously been a research fellow on IPPR's media project, and before that was a strategy consultant in media and telecommunications at Hydra Associates.
He left the BBC to be Special Adviser on the Knowledge Economy, including Internet and broadcasting policy, to Tony Blair after he became Prime Minister.
He was elected Member of Parliament for Stalybridge and Hyde, before becoming Secretary of State for Culture and then for Work and Pensions. He resigned from the government in June 2009, and stood down from Parliament at the 2010 Election.
Before rejoining the BBC, James has been Senior Producer at Rare Day, an independent production company, and an adviser to the Boston Consulting Group. He is on the board of the Royal National Theatre and the British Film Institute.
Expenses and central bookings
Expenses are costs incurred by BBC staff on behalf of the BBC and claimed through the BBC's expenses system (e-expenses). Central bookings are costs incurred on behalf of the BBC and booked through the BBC's central bookings system. Both expenses and central bookings are published every three months.
Download
To open a PDF file you need Adobe Reader software, which you can download free via BBC WebWise.
James Purnell had no e-expenses paid in Q4 2013-14
James Purnell had no e-expenses paid in Q2 2013-14
James Purnell had no e-expenses paid in Q1 2013-14
James Purnell had no e-expenses paid in Q4 2012-13
James Purnell had no central bookings in Q4 2012-13
Gifts and Hospitality Register
Gifts and hospitality may only be accepted in line with BBC policy. Information about gifts and hospitality is published every three months.

Download
James Purnell had no gifts or hospitality to declare in Q4 2012-13
Declaration of personal interests
Staff must make a declaration of their personal and business interests, including any memberships or directorships of public or industry bodies, and any shareholdings, as well as any interests that their immediate families may also have.
A summary is published where there is something to declare and where there is nothing to declare. Occasionally an individual will have something to declare but due to the personal nature of the declaration we do not publish details as to do so would breach the Data Protection Act.
This information is published annually, although if any amendments are made during the year an updated summary will be published if necessary as soon as it is available.
Download
Search the site
Can't find what you need? Search here