Factual & Music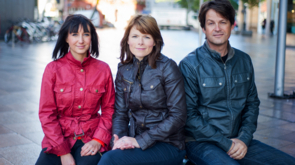 X-Ray, BBC One Wales
The Factual & Music department produces a wide range of programmes for network television, network radio and BBC Cymru Wales TV.
We are the home of Crimewatch and its daytime spin off Crimewatch Roadshow, and deliver around 100 films each year to The One Show.
From 2014, the long-running BBC Two series Coast will also be made out of Cardiff. For BBC Cymru Wales, we make some of the most popular factual programmes, including X-Ray, Police 24/7, Weatherman Walking and Welsh Greats.
In terms of our Music output, we produce two major BBC competitions: Cardiff Singer of the World and BBC Young Musician and also cover Choir of the Year and Leeds International Piano Competition. We also make a wide range of music documentaries for BBC Four and contribute to the Proms season with the Doctor Who Prom and Proms in the Park.
For Radio 3, we produce the much loved stalwart of the schedule, Composer of the Week, as well as The Choir and coverage of competitions, concerts and operas, while our Radio 4 output spans a broad range of features and documentaries such as Robert Winston's The Science of Music, and the multi award winning Tim Key and Gogol's Overcoat.
Drama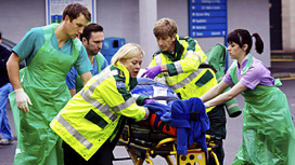 Casualty, BBC One
BBC Cymru Wales is a centre of excellence for drama production. We make programmes for all the main channels and across television and radio and new media for viewers in Wales, the UK and around the world.
TV
Our television output is over 100 hours per year both for local and network channels, including Doctor Who and Casualty for BBC One, Pobol y Cwm for S4C, and many more.
We also develop and manage BBC commissions produced by the UK's leading independent producers.
Radio
The BBC Cymru Wales Radio Drama Department produces a wide range of spoken word output for BBC Radio 4, Radio 3 and Radio Wales.
Over 27 hours of drama a year are recorded in our radio studios in BH Llandaff, ranging from simple readings to complex surround sound extravaganzas and interactive online series.
News & Current Affairs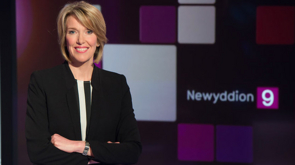 Newyddion, S4C
The BBC Wales News and Current Affairs department is responsible for all news and current affairs programmes on BBC Wales' television channels, Radio Wales and Radio Cymru.  In 2013/2014 we will produce 674 hours of TV News and 3,379 hours for radio News.
We provide S4C with its news service and most of its current affairs output. We are also responsible for the BBC's News online services from Wales, including Newyddion for Welsh speakers around the world.
Sport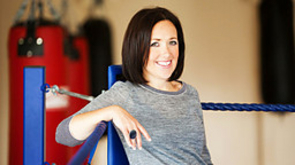 Sport Wales, BBC Two Wales
The BBC Wales Sport department is responsible for all sport-related output with the exception of the sports content of Wales Today and Newyddion which are driven by the News and Current Affairs department.
The main television output of the department are our strand programmes Scrum V Live (live rugby – usually Friday night), Scrum V (Sunday afternoon rugby highlights, analysis and topical discussion) and Sport Wales (our Friday night general sport magazine), all of which are usually broadcast on BBC Two Wales. The Department also has responsibility for producing Y Clwb Rygbi (live rugby – normally on a Saturday evening) for S4C.
In addition Welsh Sports Review of the Year encapsulates the year's achievements each December.
The Sport department works with independent production companies on its snooker output.
On radio, we provide regular sports bulletins throughout the week on both BBC Radio Wales and BBC Radio Cymru, with our flagship Radio Wales Sport and Camp Lawn programmes being broadcast not only on Saturday afternoons, but also whenever there is a major football or rugby union match to commentate on.
Radio Wales Sport is also broadcast nightly Monday – Friday from 7p.m. including news, views, features and match commentaries. During the international rugby season, Yn Y Ryc previews the weekend's games on Radio Cymru.
Glamorgan's one-day cricket matches are covered live on BBC Radio Wales and also Online.
Our Online service is English-language based, providing updated news, features and commentaries from our home pages at bbc.co.uk/sportwales; bbc.co.uk/scrumv; bbc.co.uk/walesfootball along with a strong presence on the microblogging site Twitter.